Travel easy with
Melbourne Luggage Storage
that Comes to You!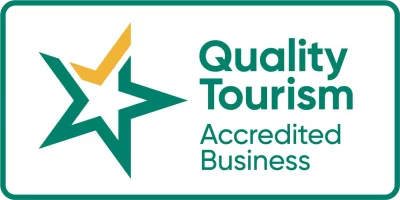 You know when you're travelling how your bags become a pain and stop you doing stuff? Well, from A to B, we collect, store and deliver your bags, so you're handsfree to Do Whatcha Wanna Do!
Luggage Storage Melbourne 24/7
Visiting Melbourne?
Luggage while travelling is a hassle.
Our job is to make
your day easier
Anywhere. Anytime. We collect, store & deliver your bags, making you handsfree to Do Whatcha Wanna Do!
No need to join or download an app
Sometimes all you need is a locker, if that is the case, try Southern Cross Train Station lockers. If they are full or broken, give us a try.
"I cannot recommend this service enough. You can pay to lug your suitcases around to one of the other luggage storage places OR you can pay (a very reasonable price) to have your luggage conveniently picked up and returned to you when you need it, on your terms. Chris could not have been more helpful and, like I said, I cannot recommend this service enough. The hundreds of 5 star google reviews do not lie. Thanks so much for making our travels so much easier."
Amazing Service! What a great concept, and SO WELL executed. Was a little dubious about how well this would work and I hate messing around waiting for people etc. The guys were very flexible, communicative, friendly and professional. We couldn't fault the service, or the way it was provided 10 out of 10 guys Wonderful!
A great service. Pick up of bags at the hotel and then drop off at the airport terminals was super convenient and hassle free. A stress free way to get bags to the airport and spend the day around Melbourne!
Numbers increasing daily - correct 1/2/2023
At BagBoyz®, we know you are the kind of traveller who wants to make the most of the day. 
In order to do that, you need the freedom of your hands. 
The problem is your luggage, which makes you feel restricted. 
We believe holidays should be easy, relaxing & fun.
When we travel, we like to find the ease, that's why we come to you, so you have the easiest option to your bags.
Here's how it works. Click, Book, Enjoy.
So Book Now, so you can stop the frustration, start doing more and enjoy the day.
Early Checkout
Don't just wait around. Make the most of your last day. Get coffee, go to the NGV, take your time.
Late Check-In
You're probably tired. Make the most of your first day. Eat food, go shopping, get off the footpath.
Interstate Trips
Avoid Checked luggage fees, they can be pretty costly. Just take your wallet, backpack & camera.
Switching Hotels
Times don't match for checkout and check-in.
Take the kids to the aquarium.
Switching Hotels
Times don't match for checkout and check-in. Take the kids to the aquarium.
Road Trips
You won't need your big bags. Get a convertible, grab your wallet & take your camera.
Finding a locker
Other Luggage Storage involves getting there first & you have to return to collect it.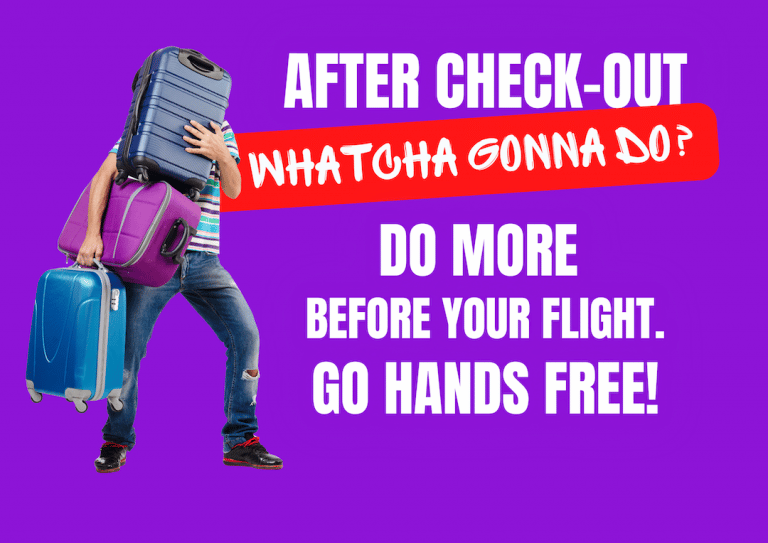 the easiest solution to luggage
The easiest solution to storing your bags
As we said, our customers are the best
what our clients have to say